The Brent Ryan Story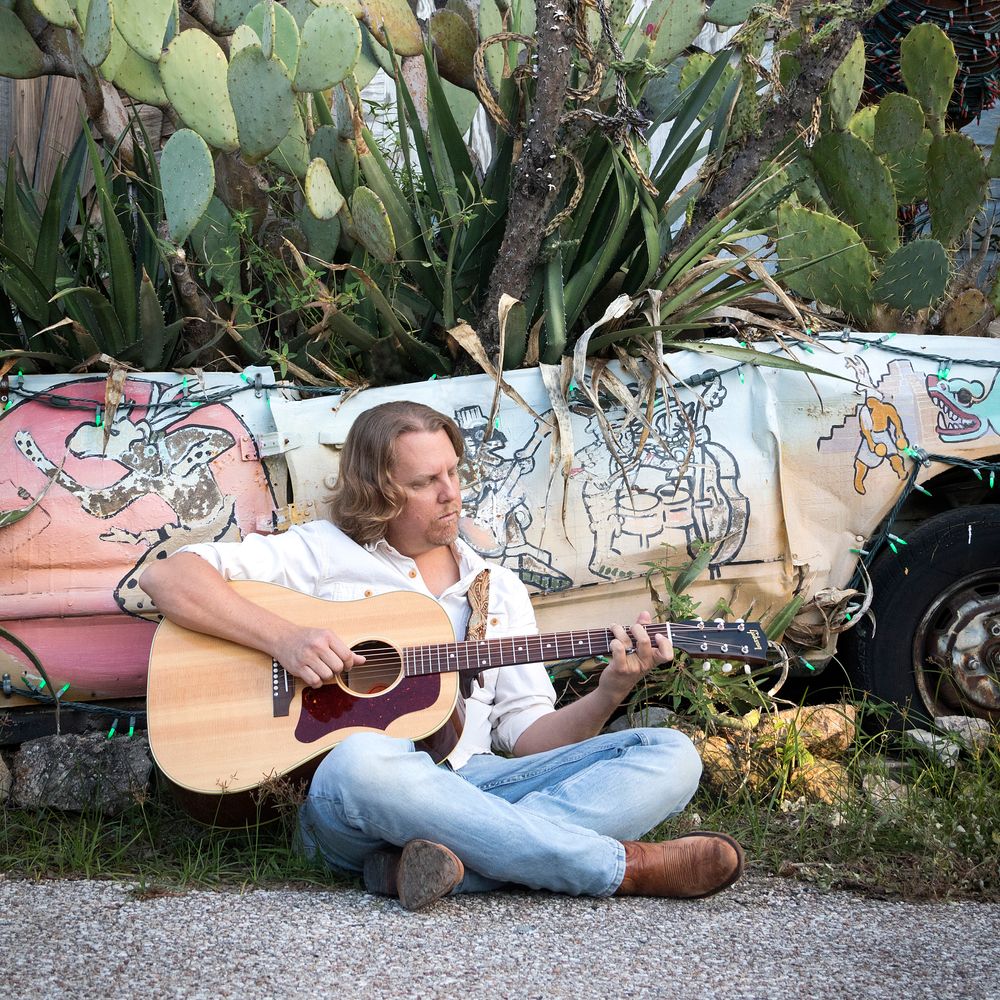 "Don't ask yourself what the world needs. Ask yourself what makes you come alive, and go do that, because what the world needs is people who have come alive." -Howard Thurman
I am a Texas original, born and raised, and that does seem to matter to some folks around the Texas Hill Country where I live and frequently perform.  I will say that my roots here in Texas have certainly influenced my songwriting and my "sound". I cannot think of a better place to draw from a long legacy of top-notch songwriting than this great state of Texas.
When I was young, I had plans to be a youth pastor. I lovingly convinced my mother into purchasing me an acoustic guitar while in high school, as I never knew a youth pastor who was not clad with a guitar ready to lead the masses to beautiful vistas. I still have this goal in mind even if the route is slightly detoured. But anyhow, in no time, I was jamming along to the tunes of Alan Jackson, Garth Brooks, and our Texas King, George Strait. Country music was an early love.
Everything changed in my college years when more talented friends than I exposed me to the more roots-based Texas music of Robert Earl Keen, Jerry Jeff Walker, Lyle Lovett, Guy Clark, and Townes Van Zandt. Prior I had not realized that literary prose and a good song could be one and the same thing. I had known music that you could dance to, but now I was learning music that told a story. I wanted to tell my own stories, and maybe get a few folks dancing along the journey.
Then life got me sidetracked for a little while. I pursued academia for a time. I found myself in a mess of jobs that seemed good at the time, and that maybe would make the parents proud. Turns out I was hungry for something more. I had yet to find what made my blood run hot. After a few years of a lot of growth in Kentucky and then Colorado, I grabbed up a good wife and moved back to the homeland. I picked up the guitar again and wrote my first song in a spell. "Cowboy With No Horse to Ride" was my honest expression of the ranch scene as it seemed to me after returning from my multi-state pilgrimage. That good wife I mentioned listened to the song and made me promise to write some more. I did. Good wives are a good thing.
Here I am four years later with two albums out, a few singles, and a lot more music coming. I don't do this to chart billboard songs and chase money and fame. I do it because it feels right. I'm tired of doing jobs that don't feel right. I told my Maker that, so long as the road keeps showing up in front of me, I'll keep walking down the path. So I'm doing what I was made to do, at least for today. Do with it what you will. But I sure do appreciate you giving the songs a listen and taking the time to stop by and see a show. If you haven't yet, I'll be looking for you at the next one.